Customise your wallet with our engraving option
To offer products that match your style and personality, our aluminium wallets are available in various colours and prints, and can also be customised with our engraving option.
Adding the detail that counts
The engraving option allows you to engrave up to 20 characters on your wallet. Add your name to make your wallet 100% personal, or add a message on a wallet to be gifted to make it unique.
Choose among different fonts
Once you have determined which message you want engraved, select the font you want among 7 different fonts available to add the final personal touch to your wallet.
The engraving section at checkout allows you to see a preview of the final result before confirming your choice.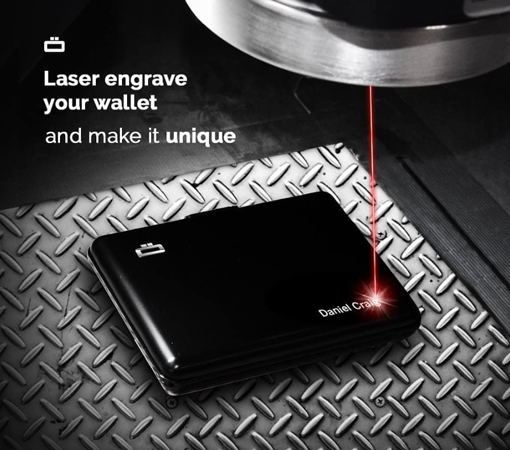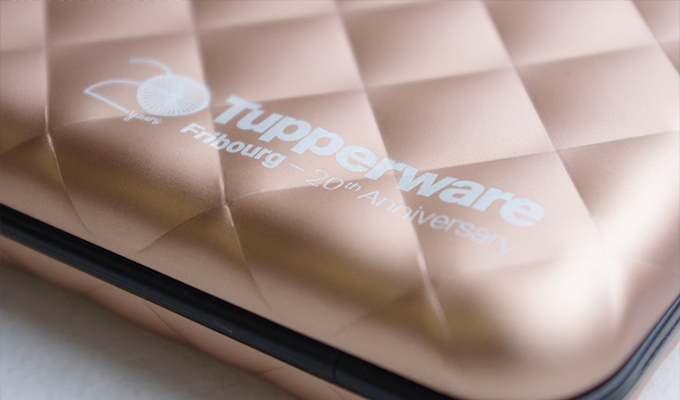 Corporate gifts
If engraved aluminium wallets make a great personal gift, they are also very much appreciated as corporate gifts.
Our engraving option is also open to businesses and event planners to provide unique and quality business gifts. For over 15 years corporations such as Yamaha and Bridgestone have placed their trust in us to create their gifts, why don't you join them?
Get in touch so we can guide you the best way we can in the creation of your goodies.