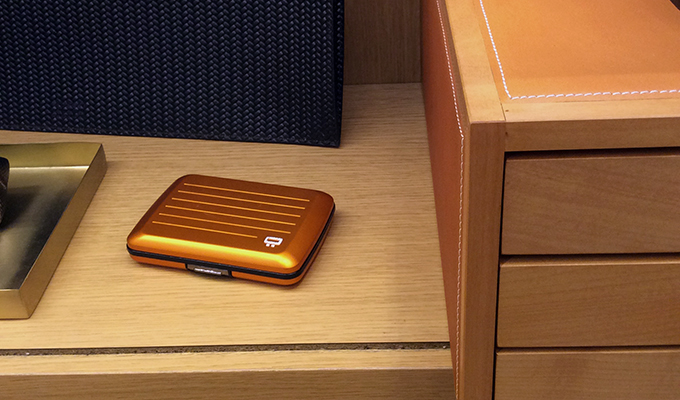 Ögon Design, premium nternational distribution
Ögon Design's aluminium wallets are now available in El Corte Inglès, department stores in Spain, as well as in Virgin Megastore in Dubai and Abu Dhabi (United Arab Emirates), in Bahrain and Doha (Qatar).
Two new partners of choice
After establishing partnerships with FNAC stores in Belgium and British stores WH Smith, it's in Spain and the Middle-East that Ögon Design pursues its international development, in partnership with renowned department stores El Corte Inglès and Virgin Megatsore. 
Founded in 1940 and 1970, El Corte Inglès and Virgin Megatsore aim to bring to their customers the latest trends, only offering innovative and quality products. Therefore, choosing El Corte Inglès and Virgin Megastore as partners for the development of Ögon Design in Spain and the Middle-East was an obvious choice.
El Corte Inglès and Virgin Megastore in a few words
Created in Madrid by Ramón Areces in partnership with his uncle César Rodriguez, the department store quickly became an institution in Spain, opening many stores across the country. Today El Corte Inglès represents 71 department stores located all over Spain and Portugal .
Internationally renowned, Virgin Megastore is a chain of stores founded by British businessman Richard Branson in the 1970s', that offers cultural goods. Jack-of-all-trades, Richard Branson wants to provide the most diverse offer possible, by offering innovative and new experiences with interactive areas such as interactive music posts to listen to music, screens to watch films and computers to try the latest software in store. Today Virgin Megatsore is implanted in more than 20 countries and represents over 150 stores across Europe, Northern America and Japan .
Did you know?
El Corte Inglès
What made the success of the department store El Corte Inglès is its engagement towards its customers and its return policy. The department store was the first to offer refunds if a product didn't match the customer's expectations.
Virgin Megastore
As for Virgin Megastore, it's the first store in the world that installed interactive music posts for their customers to use in store in 1988.